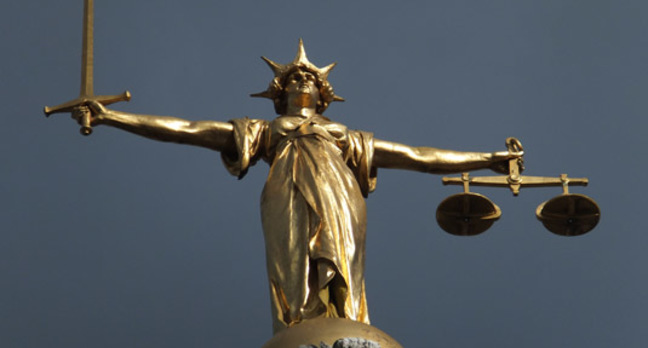 Exclusive Hundreds of millions of pounds have been wasted on plans to digitise the criminal justice system due to the mismanagement of a key programme that has so far delivered little value to the taxpayer, according to multiple insiders.
The Common Platform Programme (CPP) was supposed to be complete by March 2019. However, a spokeswoman from HM Courts & Tribunals Service (HMCTS) said the programme will not be complete until 2020 at a revised cost of £270m.
The project began in 2014 with the intention of creating a unified platform across the criminal justice system to allow the Crown Prosecution Service and courts to more effectively manage cases. Programme director Loveday Ryder had described the project as a "once-in-a-lifetime opportunity" to modernise the criminal justice system.
But The Register understands that over the last 30 months, a series of independent and internal reviews have documented the programme's failings, with all the key milestones having been missed.
The Infrastructure and Projects Authority (IPA), which monitors large programmes across government, recently flagged the programme as an amber-red risk, according to sources. That means delivery on time and on budget is unlikely. An internal review last year described the culture within the programme as "toxic".
Yet huge amounts of cash have continued to be signed off, despite sources claiming only one meaningful service has so far been delivered: an online self-service system for magistrates to manage their sittings.
One crucial component of the system, an identity access management system to allow professionals to log on and view cases remotely, has yet to be delivered despite £40m having been spent on it. Without that portal, users will be unable to access cases online – the main purpose of the project.
Sources say the programme has been overly focused on building the platform in house, rather than buying off-the-shelf software. They describe what has been produced so far as "vapourware".
Particular scorn has been directed at the so-called "agile experts" who have been in charge of managing the programme. "There is no plan, no artefacts, no direction, just constant excuses," said one insider. "How they can still be in place as well as still being allowed to recruit 'experts' with absolutely no delivery after 30 months is scandalous."
Multiple sources have also questioned the potential conflict of interest in members of the management board also owning companies to have contractors working on the programme.
"The continued waste on trying to deliver this programme is outrageous," said one insider, who asked why the programme should be allowed to continue in its current form – or indeed at all.