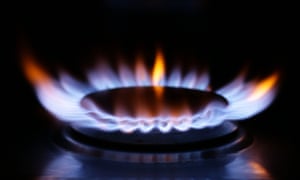 Central heating systems are being turned off across the country as spring takes hold, but winter is coming for energy companies who have recently hiked bills for millions of households.
Theresa May said the energy market was "manifestly" not working after a flurry of price rises by the big six companies – British Gas, e.on, EDF, npower, ScottishPower, and SSE – and dozens of smaller suppliers.
A government crackdown is expected as soon as next Monday, most likely in the form of a price cap on the standard variable tariffs affecting nearly two-thirds of households.
While the heads of companies including SSE and EDF talk in public about understanding ministers' concerns and "engaging constructively" with any government regulation, privately there is frustration within the industry at the prospect of further intervention.
The competition watchdog last summer finished an 18-month review of the market, ruling out a cap in favour of measures to encourage more switching.
This year, it was expected that those remedies would begin to come into effect, removing some of the inertia that makes people on standard tariffs pay more than £300 a year more to heat and light their homes than those on the cheapest fixed deals.
But steep hikes in dual fuel bills by the big six, who control more than 80% of the market, have prompted calls for action by consumer groups and MPs. All but Centrica-owned British Gas have upped their prices, with EDF last week announcing its second rise this winter.
The suppliers have blamed a series of factors, from smart meter installation costs and green energy policies to, most frequently, rising wholesale energy costs.
But the energy regulator Ofgem said in January that while wholesale costs had gone up, they were not large enough to warrant passing on to consumers.