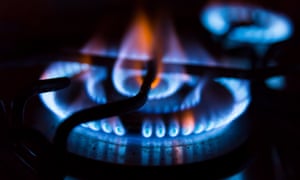 Thousands of households are being hit with 40%-plus increases to their gas and electricity bills – far above the price hikes announced by the big energy firms in recent months. A combination of sneaky changes to billing structures, regional variations and the fact that many popular fixed-price tariffs have come to an end have left furious Guardian Money readers complaining that their bills are set to rise by £300 to £400 a year, contrary to official price rise figures from the major providers.
Most big suppliers (and a number of smaller rivals) announced standard tariff increases of 8% to 15%, with many coming into effect in recent weeks.
But reader Diane Gaunt from Oldham was told by Scottish Power that her monthly payments would be rising by 24% – dwarfing the 7.7% claimed price hike. Like thousands of others her increase was inflated by the fact that she was coming off a fixed deal, though others are much worse off. Data seen by Guardian Money shows energy bills have risen by as much as 60% for thousands of households.
Customers who were on nPower's Collective Price Fix March 2017 tariff were paying £742 on average. Since the deal ended on 31 March, that same group will pay £1,187 a year on the firm's standard tariff – a 60% increase. Those on the Co-op Online March 2017 deal are now paying 50% more – unless they have moved to a cheaper tariff or switched supplier. Experts say anyone who signed up to a fixed-price tariff 12 to 18 months ago is in the same boat – see table below.
"It would seem that I am being penalised for being an existing customer. An increase of 7.7% is too much, but almost 24% is quite frankly a rip-off, and I can only assume you have made a mistake. You have certainly made a mistake if you imagine that I will pay it," said Gaunt in a letter to Scottish Power.