Ignore the calls for tower blocks to be pulled down in the wake of Grenfell. The real problem is safety and how willing companies are to risk lives to save money.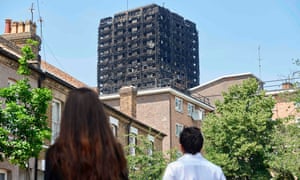 After the Grenfell tragedy, understandably the conversation has turned to safety in preventing such avoidable devastation occurring again. Tower blocks in particular have come under fire for being unsafe, having few fire escape routes and housing so many people in a dense space. Some of the calls for tower blocks to be pulled down or for no more to be built come from a political revulsion towards tower blocks and what they represent in facets of society.
Critics claim they are eyesores, magnets for crime and terrible to live in. But most people I've spoken to in tower blocks enjoy living in their home, and would do so more if repairs and improvements were carried out promptly. This is key: the people calling for tower blocks to be pulled down do not live in them, even though they believe their demand comes from a place of altruism and concern. If tower blocks are properly maintained, with all structural work properly carried out, they are perfectly safe.
The fact that the building appears to have met all building regulations, yet still been a deathtrap in a fire should worry us: Tim Clark at Construction News reports that fire safety experts state that if Eric Pickles had not repealed section 20 of the London Building Act in 2012, the tower would have been more rigorously assessed due to its height.
Former chief fire officer Ronnie King told the magazine: "Under the London Building Act the outside walls of buildings had to have a one-hour fire resistance." Yesterday, Camden council announced it was removing cladding from one of their towers after laboratory testing showed the cladding was not fitted by Rydon, the contractor which clad the Grenfell Tower, to the standard expected.