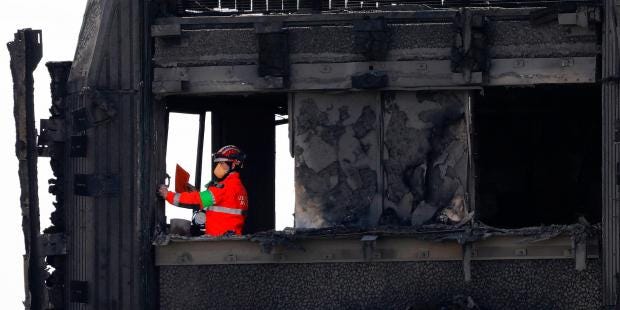 Conservative MP Nick Hurd is the Government's new Police and Fire Minister.
In 2016, Hurd was among other Tory MP's who voted against an amendment proposed by Labour that would assure that all private landlords made their properties "fit for human habitation."
Fire safety was a part of the amendment set out by then Shadow Housing Minister Teresa Pearce. This is what she said at the time.
New clause 53 is about safety and would introduce a requirement for landlords to undertake electrical safety checks. Many organisations from across the sector support the measure, such as the Local Government Association, the London fire brigade, Shelter, the Association of Residential Letting Agents, British Gas, Crisis and the Fire Officers Association. They have all given their support in the past to measures that will see the introduction of mandatory electrical safety checks.
Hurd, the MP for Ruislip, Northwood and Pinner, owns a two bedroom flat in Ruislip and a house in London and earns at least £10,000 a year in rental income.

He and 71 other MP's who are also landlords, were effective in rejecting the motion.
Now, an MP who voted against the 'fit for human habitation' bill will now helps spearhead the governments response to the Grenfell tower tragedy in North Kensington.