The Grenfell Tower action group had no access to legal aid. Residents at risk in their homes want straightforward, enforceable legal remedies to keep them safe.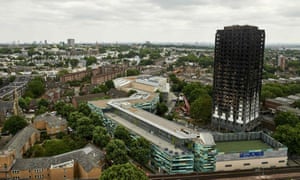 Among the many heartbreaking details of the Grenfell Tower fire is the fact that the Grenfell Action Group raised concerns about a fire risk in 2013 and earlier this year, and that residents tried to find legal advice but no legal aid was available.
Cuts to legal aid in the 2012 Legal Aid, Sentencing and Punishment of Offenders Act has restricted housing legal aid since April 2013 to legal actions where the aim is "removal or reduction of a serious risk of harm to the health or safety of the individual or a relevant member of the individual's family".
It might be thought that a council's responsibility for fire safety would fall directly within this aim. The problem is that this legal claim only arises where the rented property is in "disrepair": where the landlord allows the structure or exterior of the property, or the gas, electricity or water systems, to deteriorate. Until the inquiry and inquests, we won't know what caused the fire. But decisions to install unsafe materials such as cladding, or not to install sprinklers, would not fall within the meaning of "disrepair".
Before the act, the scope of legal aid was much wider. However, even with legal aid provision broad enough to fund a careful consideration of legal remedies, it is possible that, because the law governing housing standards is so ineffective and insufficient, housing advisers would have advised that there was no effective challenge.
A defect to the property that causes personal injury, including death, can be compensated, but only after the personal injury has occurred. It is almost impossible to litigate a risk of personal injury.
A tenant can prosecute a landlord in the criminal courts where the property might be prejudicial to health, but legal aid is not available, expensive expert evidence is needed and a risk of accidental physical injury does not fall within the test. If there was very strong evidence about the fire risk, a case might be arguable under the Human Rights Act, arguing that the state of the building endangered the residents and thus engaged their right to life.