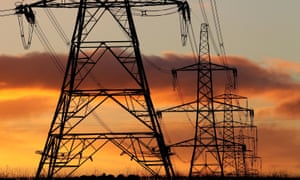 Labour has accused the government of betraying millions of households after the energy regulator published proposals to extend a price cap for vulnerable customers that fell well short of the Conservatives' election promises.
Theresa May had pledged a price cap on energy bills for 17m families during the general election campaign, but the policy was missing from the Queen's speech.
Instead, the business secretary, Greg Clark, wrote to the energy regulator asking it to safeguard "customers on the poorest value tariffs".
In response, Ofgem said on Monday that it would hold a summit in July to consider what form of "safeguard tariff" would be best, with one option being to extend an existing cap for the 4m households on prepayment meters to a further 2.6m vulnerable households who receive the warm home discount.
Alan Whitehead, the shadow energy minister, asked Clark during an urgent question in the Commons whether he accepted that Ofgem's response "falls far short" of May's promise. Whitehead said 17m households "will now feel completely betrayed by this policy U-turn".
Clark said he was prepared to legislate if the final proposals did not go far enough to address consumers paying over the odds.
John Penrose, a Conservative MP who has led calls for a cap, said the plans were a "stitch-up" by the big six suppliers and urged parliament to legislate.
"Ofgem's proposals will not end the energy rip-off for 17m families, as we promised in our manifesto. Under this plan, fewer than 3 million customers will be helped and the remaining 14 million will see their energy bills rise as energy companies recoup the cost of the cap by milking the rest of us," said the former minister in a statement.