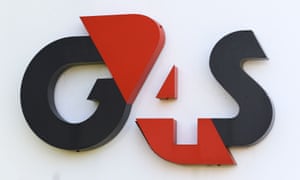 Critics have raised questions over a Ministry of Justice decision to award the private security firm G4S a £25m contract for the electronic tagging of offenders despite an ongoing Serious Fraud Office investigation.
The initial three-year Ministry of Justice contract – with options to run until 2023 – is to provide the equipment used to enforce home curfews on convicted offenders and released prisoners, including a minority of "next generation" GPS satellite tracking tags.
G4S will supply only the equipment, the majority of which will be first-generation "radio frequency" ankle tags that cannot track the movements of the offenders, only whether they are present at a specific location. The public services company Capita is now responsible for the main part of the contract, including fitting the tags and monitoring the offenders.
The confirmation of the G4S contract award comes as the National Audit Office is expected to publish on Tuesday a highly critical report on the lengthy delays behind repeated ministerial promises to introduce satellite tracking of offenders in England and Wales. A three-year attempt to develop a "bespoke" GPS tag by the justice ministry was abandoned in 2016.
An SFO investigation into allegations of overcharging in the main electronic monitoring contracts of offenders in England and Wales began in 2013, when a general ban was imposed on G4S and a second company, Serco, bidding for any government work. The ban was lifted in 2014 when G4S agreed to repay £109m and put in place a "corporate renewal plan" to prevent any recurrence.
The shadow justice secretary, Richard Burgon, raised questions over the decision: "It beggars belief that the government has sneaked out this contract with G4S while a serious fraud probe is still exploring its misconduct in a previous contract.
"We've seen scandal after scandal with G4S, from billing the government for tagging thousands of "phantom offenders" – including those who were dead or in jail – to serious delays in informing the authorities that over 100 prisoners had been fitted with faulty electronic tags," he said.