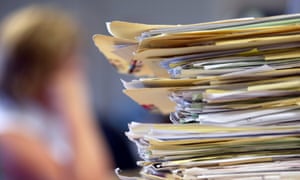 Capita, one of the UK's largest outsourcing companies, has demanded payouts of up to £21,000 from graduates who tried to pull out of an unpaid training scheme under which they were not guaranteed a job.
The company, which provides services ranging from electronic tagging of offenders to store card services for retailers and BBC licence fee collection, has been criticised for advertising a number of roles in its IT resourcing division that stipulate applicants must be a graduate and able to attend between two and four months of unpaid training in London or Manchester.
Former trainees who spoke to The Guardian said they had been disappointed with the scheme, as the training consisted almost exclusively of online reading from a digital library without any direct teaching or on-the-job experience.
One former trainee described the course as "absolutely useless". They said: "All you get is academic textbooks to read. Anyone expecting a hands-on approach would be disappointed. I was offered a few opportunities by other graduate schemes and companies [during the Capita training] but I refused them as I was under the threat of a liability to pay £21,000. I thought at the end of it how foolish I was."
Another former trainee said that they had decided to leave after just over a year of working for Capita and had been asked to pay about £21,000. After protesting, the trainee ended up without her last month of pay, or about £1,200.
"I think they knew I was vulnerable as I started as a graduate," the trainee said. The trainee sought a new job after finding they were being used to "fill HR gaps" rather than being given roles suitable to her training.