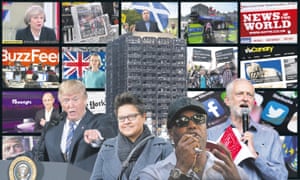 If any piece of video can stand for the spirit of the times, then this fevered, resentful summer of 2017 could well be summed up in a clip of west London activist Ishmahil Blagrove, a film-maker and member of Justice4Grenfell, dispensing a furious dressing-down to a Sky reporter sent to cover the aftermath of London's most catastrophic fire in generations.
Blagrove seethes with righteous anger. "Fuck the media, fuck the mainstream," he tells the TV journalist to cheers from passers-by, all the rage and frustration of the Grenfell disaster directed for a moment not at the borough council that enabled it but at those who covered it. Then he makes a connection familiar to old footsoldiers of the left and increasingly popular with its new recruits. Everything is connected. "For two years, you've hounded and demonised Jeremy Corbyn," Blagrove shouts. "You said he was unelectable. You created that narrative and people believed your bullshit for a while. But what this election has done is shown that people are immune. They're wearing bulletproof vests to you and the other billionaires of the media owners and Rupert Murdoch and all the motherfuckers."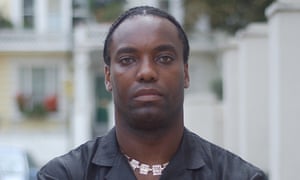 In years gone by, this might have been ignored as a standard everything-is-wrong jeremiad against the iniquities of the system. Blagrove is, after all, a veteran of Hyde Park's Speakers' Corner. But the clip went viral and clearly spoke to a wider audience .